Hello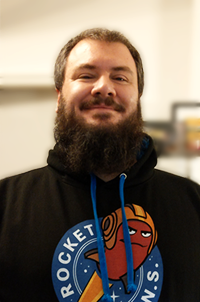 My name is Flo and I am a thirtysomething male with more beard than hair. I am currently working as a software architect and developer at a software company in Bavaria.
Two years ago I started to develop the game Ren's Underworld in my spare time. In the beginning, it was only a small project to learn how to use the Unreal Engine, but it quickly became a passion as I worked on the project every night and every weekend.
In my opinion, there were (and are) too few RPGs out there. RPGs are my favorite kind of games and I think it's a pity that the amount of them is so low. Even if I love the big RPGs which got released over the last years, I found it sad and disheartening that mostly we only had to follow the quest markers on the screen. I really never wanted to use these markers, but I found myself far too often following them blindly. That was one of the reasons for me to continue working on my little game.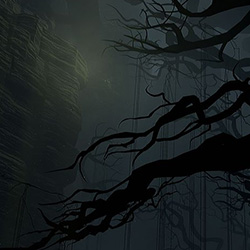 The game, the world and its history kept growing and growing and soon it became more than just a small project. I realized that it was too much work for one person, so I got help from friends. Since then we have all been very busy to fill the world with life; to write the story, draw textures and design monsters. Everything went according to plan and we made good progress.
Unfortunately, I became very ill at the end of last year and therefore could not work on the project for several months. This life-changing experience shifted my view on many things. Much of what was important before was now unimportant and small things suddenly took on a completely different priority. This led to the decision to fulfill my lifelong dream of creating a computer game.
Now back to the project, I really want to see the game coming to life, more than ever. But let's be honest: The project simply devours too much time and money, even with the help of my friends. That was the main reason for making a crowdfunding campaign.
So here I am asking for your help.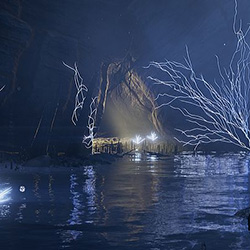 We create an RPG focused on a dense and atmospheric main quest which will be placed mostly in underground dungeons. It will be dark and mysterious; a whole new world underneath the ground. All the scenes will be created by hand to make them unique. The player can find objects and locations quickly by quest informations, so you won't need quest markers.
If you are curious or interested, please give me the chance to realize this new RPG.

Follow me on social media to stay tuned on my upcoming Kickstarter campaign!